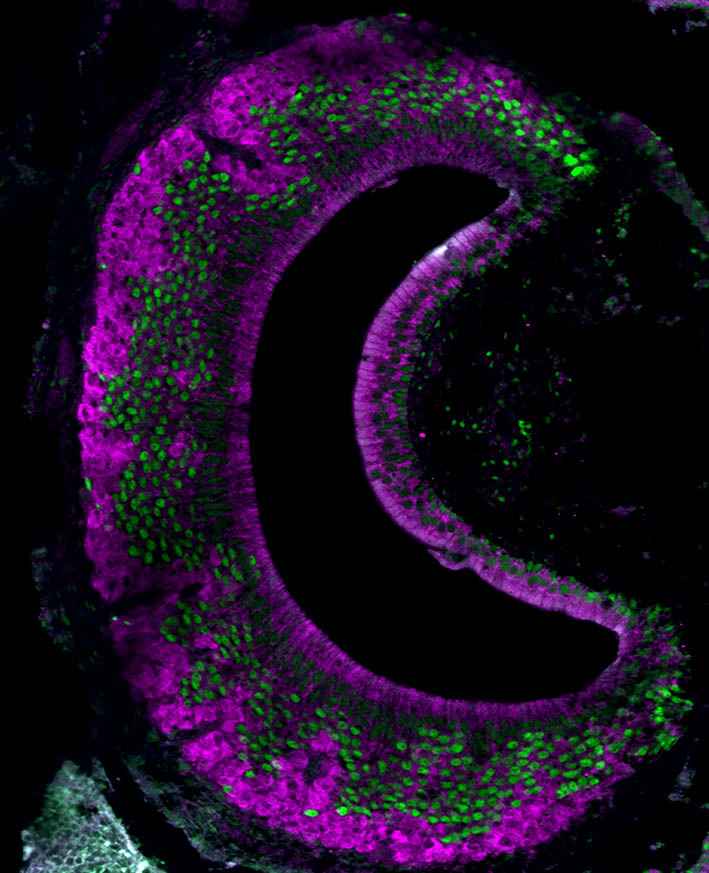 A postdoctoral position in neuro-development is available in Forni Lab.
A postdoctoral position in neuro-development for NIH funded research is available at Forni Lab, University at Albany. Forni Lab focus is on molecular and cellular aspects of olfactory, terminal nerve, and GnRH-1 neuro-development. The research integrates mouse genetics, cell imaging, biochemical analysis of signal transduction, transcriptomics, and animal behavioral testing. We are looking for a creative and self-driven post-doc with research experience supported by a strong publication record.
Requirements:
Minimum Qualifications:
Ph.D. received within the past three years from a college or university accredited by a USDOE, or an internationally recognized accrediting organization.
Extensive research experience in developmental biology and or neuroscience supported by a strong publication record.
Applicants must address in their application their ability to work with a culturally diverse population.
Preferred Qualifications:
Creative and self-driven postdoctoral trainee with experience in one or more of the following areas:
Working with genetically modified mouse models
Behavioral testing
Cell/molecular biology
Immuno-labeling
Imaging
RNAseq data analysis
Ability to write codes (MATLAB, Python, etc.) for image analysis
Knowledge in machine learning/deep learning
Additional Information:
Salary Range:  $54,000 – $60,000 DOE
Federal law and regulations require notice to all prospective employees regarding crimes that have occurred on campus in the current three year period. Please refer to the following website for the complete Annual Security Report ("Clery Report"): http://police.albany.edu/asr.htm
As an Equal Opportunity/Affirmative Action Employer, The Research Foundation for SUNY  will not discriminate in its employment practices due to an applicant's race, color, creed, religion, sex (including pregnancy, childbirth or related medical conditions), sexual orientation, gender identity or expression, transgender status, age, national origin, marital status, citizenship, physical and mental disability, criminal record, genetic information, predisposition or carrier status, status with respect to receiving public assistance, domestic violence victim status, a disabled, special, recently separated, active duty wartime, campaign badge, Armed Forces service medal veteran, or any other characteristics protected under applicable law.
The Research Foundation for The State University of New York offers exceptional benefits such as healthcare, dental, vision, pension plans, competitive pay, generous paid time off, tuition assistance, life insurance, and long-term disability insurance. The University at Albany offers a variety of performing arts, world-class libraries, and competitive sporting events.
Application Instructions:
Persons interested in the above position should submit a resume, work-related references, along with a letter of application to http://rfhr.interviewexchange.com/jobofferdetails.jsp?JOBID=118924
Review of applications will begin immediately and continue until the position is filled. 
For contacts write to: pforni@albany.edu