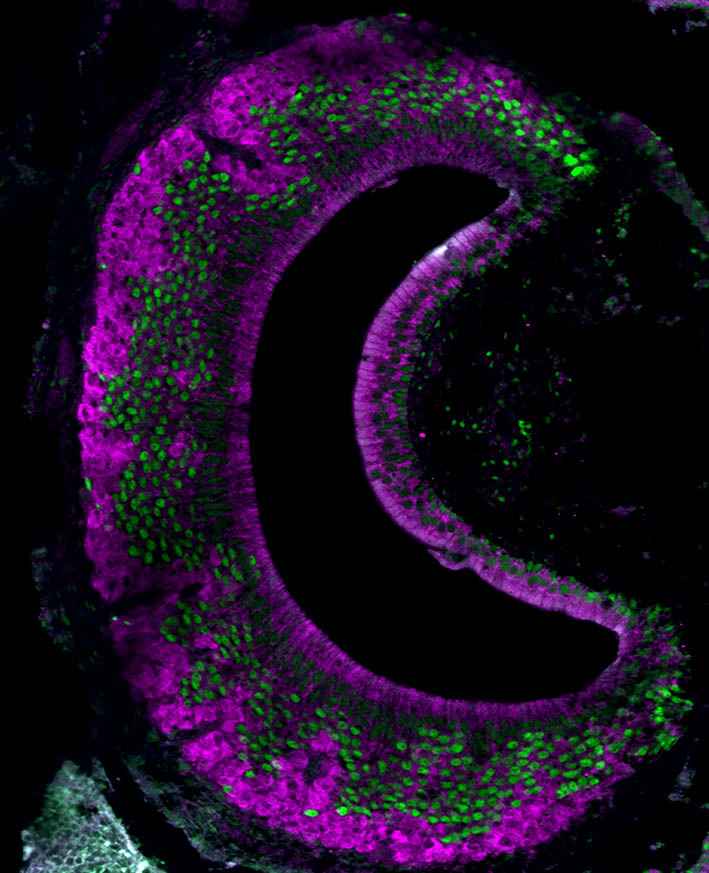 A postdoctoral position in neuro-development is available in Forni' s Lab.
The lab focus is on molecular and cellular aspects of vomeronasal, terminal nerve and GnRH-1 neuronal development. The research is based on a multidisciplinary approach that integrates genetically modified mouse models, behavioral testing, cell imaging, transcriptomics and biochemical analysis of signal transduction.
We are looking for a creative and self-driven post doctoral trainee with extensive research experience supported by strong publication record.
Experience in one or more of the following areas are highly desirable:
Maintaining transgenic and knockout mouse lines
Immunohistochemistry, immunofluorescence, in-situ hybridization
Fluorescence microscopy, confocal microscopy
Cell and organotypic cultures
Molecular biology
Bioinformatics
Behavioral testing
The University at Albany is an EO/AA/IRCA/ADA employer. All qualified applicants will receive consideration without regard to race, color, religion, sex, national origin, sexual orientation, age, disability, protected veteran status, or any other characteristic protected by law.
To apply, please send a brief description of research interests, a CV and contact information for references to:
Dr. Paolo E. Forni (pforni@albany.edu).